Hi Everyone! My name is Bree. Zie and I are swapping blogs today and I am pretty excited about it! I met Zie a few months ago after blog stalking her, then being a pen-pal with her, and now she is someone that I can bounce artsy and bloggy ideas back and forth with. She is so awesome and I can't wait to meet her in person some day. :)
Like I said, I'm Bree and I blog at
The Thing About Joy.
I am a graphic designer and I wanted to share three things that inspire me and my designs.
1. Nature. Whenever I get the creative block I try to find a place where I can go outside and take my camera and just relax. I love to wander around downtown Houston, or a garden somewhere and just take pictures, it is so relaxing to me. I don't have to be thinking about what I'm working on but just getting out from my office and looking at all the beautiful natural things around us is so inspiring to me!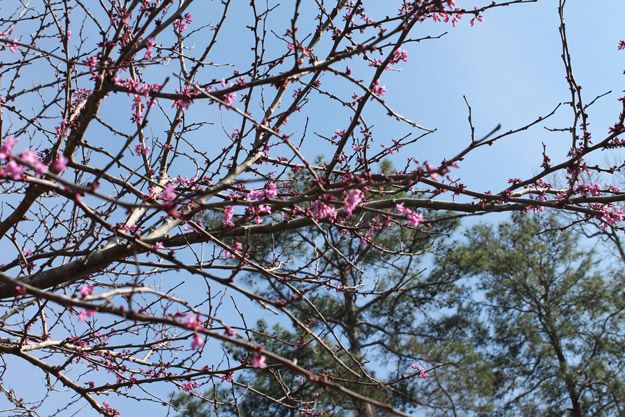 2. Typography. I love to just sit and look through typography when I get stuck. If I find a font style I like I'll play with it, put it in my sketchbook and draw around it, or sketch it into my book. My favorite places to look at typography are:
DaFont
,
Lost Type
,
My Fonts
,
Font Squirrel
, and there are tons of other ones!
3. The Design Section on Pinterest. I have a lot of design inspiring boards, but to help me get ideas for my graphic designs, or for my house! My
Design Inspiration Board
is where most everything winds up at. However, I love to pin color palettes I like so I will remember them later so I will put them on my
Design Seeds
board. BUT, honestly. I can't spend too much time on here, because it helps to a certain point, and it may spark and idea, but if I spend too much time on there, then I will waste time and not do my own work. Pinterest is a blessing and a curse. (as I'm sure you all know!) :)
And when all of those three fail I... cry.
J/k. :) well. sometimes that happens. But.... my go-to's are: Coffee. Dark Chocolate. The Gym. A good book. Napping.
So now you know a little bit more about me and my creative process. I'd love to hear ways that you stay inspired!
Thanks Zie for swapping with me today!! I have love love loved it!